Archive: 'Seattle Wedding Photographers'
Friday, April 1st, 2011
One quick image of Jane and Chris.  Check out my blog (coryparris.com/wordpress) for more images coming soon!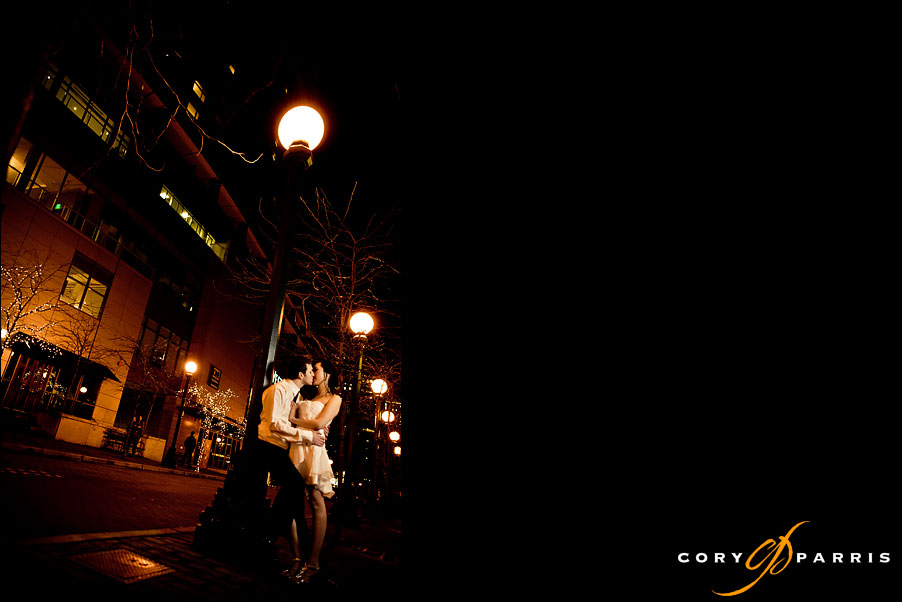 Thursday, March 31st, 2011
Here is one image of Jane and Chris that I took on the streets of Bellevue on their wedding night. This was just outside the Westin in Bellevue where they were staying. We also did some images inside the hotel and with their entire bridal party in the streets that night.
For more information about what I did to take this image, see my photography educational blog Cory's Photo School
Thursday, August 19th, 2010
We had big plans for some super fun and sunny photos at Shelia and Nels' Sunday afternoon wedding. In fact, we had set aside a couple of hours in the evening for photos.
Well, even in August the Seattle weather did not cooperate. Not to be deterred, Sheila and Nels got dolled up again for a shoot last night. They were such experienced models that after the shoot they orchestrated a photo of me!



One of mine:


One of theirs: